Santos Tour Down Under, Inside the race
Words: Emily Fowler, Charlie Coquillard | Pictures: James Mcpherson

Our Women's racing Team Step Forward Suzuki / Soomom racing was back on the saddle after long months of no racing due to the current COVID 19 Pandemic.

We went behind the scenes to give you insights into what racing looks like after so long without any events. Emily Fowler takes you through the excitement of the Santos Tour Down Under, and what it takes to compete at this level.
Hi Emily, you're back from the tour Down under with the Soomom / Suzuki team; after months without racing, you're back on the saddle. How did it feel?

It was nerve-wracking. Racing in big groups is super intimidating when you're not used to it anymore. We raced in groups of 65, over the last few months, the most I've done must have been 15, so that's a significant change. You need to watch where you put your wheels and everyone's movement. For that type of events, you require a higher level of focus; it gets pretty hectic out there.

What was the hardest after spending so much time without racing?

Reacting to attacks is the thing I found the hardest. You train so hard, so your body is ready for those types of races, but you can't prepare for attacks and fighting the bunch. Our team isn't at the top of the board, so we weren't controlling the race, which means we had to react to the front groups attacking, and that's something you can only train for when you race.

Generally, I think we were all less sharp for that type of close racing; everyone has been on ZWIFT for months and has lost some of their bike handling skills. Meaning some of the moves in the bunch were a bit dodgy.
How did the team go overall?

Overall we finished 10th, so that was a good result for us. It's a little bit of my fault because I had a mechanical on my bike on the first stage, then a mechanical on the team bikes, which slowed us down.

The girls did very well under the extreme heat, and our youngest finished 5th in the young riders' category, so that was an incredible result.

How did you feel, and how did you finish personally?

Because of that mechanical I had on the first day and the fact that I had to ride most of the first stage on the small ring due to another issue on the bike, I cooked myself almost instantly. I didn't start strong, but I'm thrilled with how I went up Willunga hill and how I did in the crit. I was on the split's wrong side, but it was close to 45°, so I don't want to be too hard on myself; it was super hard. I came back strong on the 3rd stage, but I had sucked a lot of my energy already by that stage.

The conditions were scorching; what changes during these types of races? Did you feel like you had an advantage coming from Queensland?

The only thing that changes is that you drink more, so you need to be wearier of your hydration level and make sure you don't drop get too hot. At the start of the day, we iced down our jerseys, which helps a little bit, but it melts quickly, and soon enough, you're just swimming in your own sweat.

Coming from Queensland is 100% an advantage, it was hot, yes, but I wasn't dying. We are used to those high temperatures up there; even if it's different, we get a lot of humid heat when dry conditions hit the TDU. In comparison, Amalia is from Tasmania, and she was struggling. Like most things, heat is something you can train your body to support; it's easier to do when you live up North than down South!
What was different this year. What do you like most about the tour down under?

This year the crowd was reduced compared to previous years. Obviously, with people not being able to travel and a load of restrictions, we did not see as many people on the side of the track as we usually would.

A big reason why the TDU is fun is to meet and see all the pros racing; this year, many were missing. Although I ran into Richie Porte in my dirty kit after I just got off the portaloo, that was pretty funny.

Best and worse moment on the bike during the weekend.

Best parts were able to see the behind the scene and sign up on the giant glass board. It was my first year running NRS, and that was so much fun to come up the board every morning and sign my name on there.On the bike, the most fun bit was riding up Willunga. You see the best in the world do it every year; there is the paint on the tarmac, so passing there yourself is pretty special. The crowd is incredible up there, and whether you finish 1st or 60th, it doesn't matter; the public keeps cheering until the last rider goes by.

The worse moment was my rear brake calliper exploding on the first stage, then running into problems with the replacement team bikes. Meaning I just had to play catch up and ride in non-ideal conditions, costing me a lot of energy on day one. We just weren't prepared enough for this kind of thing to happen, and it was frustrating because we could have avoided that. But it's q good reminder that we need to perfect our race technic and implement a better strategy for the next one so we don't run into similar problems. We are a young team and are still learning, so it's experiences like this that make you grow.
What are your goals for the rest of the year?

I want to get more experienced with the NRS and be more confident in a bunch. By the end of the week, I was already more confident, so I think it's all about training and racing more, get used to those close contact interactions. It's intimidating because some of the riders in the pack have been there for so long. They know the drill, how to behave, and react, while I'm still looking for my marks.

Any tips for young female cyclists that want to get started?

Keep riding your bike, don't stop, training every single day. Monday is rest day though, don't forget rest day. You need to enjoy riding because when you stop having fun, that's when there is a problem. It seems a bit generic, but really, that's the primary thing, you want to enjoy riding and training. Otherwise, what's the point in racing?
More Stories

Social media can help you find people who share the same passion and connect with them. You can build these connections all over the world through our virtual playgrounds, but there are many cases where you can expand those horizons and really meet up in person.
Sydney Artist's Mulga loves to create funky and colorful animals, bringing joy to everyone passing by his art. Inspired by his coastal lifestyle, he brings a bright twist to some of the coolest specimens in the animal kingdom.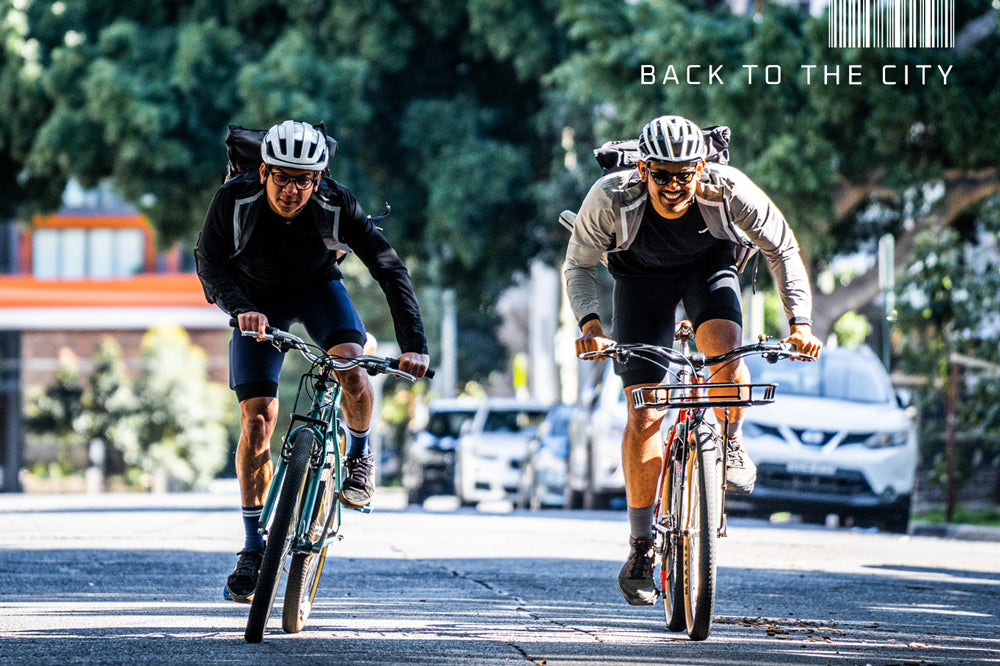 To celebrate the end of lockdown as people slowly head back to the city in Australia, Soomom wants to highlight an under-appreciated segment of the cycling fraternity: The Courier.