HERE'S to THE


new classic
Words: Charlie Coquillard / Pictures: Charlie Coquillard
A bright new twist to an old favourite.

We took our popular Essentials jersey, using the best Italian Carvico fabric and craftsmanship, and decided to refine it, following your feedback.

We don't rest on great.

We constantly push for excellence.

We are introducing the Pro Classic jersey. The revamped Essentials jersey, replacing it in the collection.
A New Classic for a new age of innovation
After putting the Essentials range to the ultimate test on the backs of cyclists across Australia and the world, we knew we could craft an even better jersey.

We kept the same premium Italian Carvico® fabric and craftsmanship but focused on the details to deliver the ultimate riding experience.
SHOP NOW
>>
We don't rest on great. We constantly push for excellence.
Stand out from the crowd
Combining stylish colorways to stand out from the pack, you'll be safer and more visible in this range of vivid palettes.
Get a grip
Realising our waist grippers could improve, we widened the hem grip and used a different rubber front and back, so your jersey will grip tightly to your waist—no more jersey riding up your back.
Fresh cut
We believe premium fabrics need little intervention to be their best. We don't interfere in the natural properties wherever we can. The Pro Classic now uses free-cut sleeves & rear pockets for ultimate comfort and performance, replacing the previous thermo-glued hems of the Essential jerseys.
SHOP NOW
>>
Stretch it out
We obsess over pockets. When you ride, there has to be a place for everything. Back pockets on jerseys are so versatile but can experience wear with overuse. We've redesigned our rear jersey pockets to avoid fraying, overstretching, and adding increased accessibility.
Zip it up
Riders noticed our old zipper was bunching and was on the heavy side. We now use a lower-profile zipper to avoid fabric bunching and keep a streamlined fit while riding. We have kept the Auto-lock technology from YKK.
To the neck
Comfort is number 1 for us. A stray bit of fabric here or there can cause severe discomfort on long, sweaty, challenging rides. Our streamlined profile collar enhances your comfort on the bike.
Shine Bright
That's the New Classic, our fresh take on our Essentials jersey.

We use the same premium Italian Carvico Fabric coupled with the best finishing techniques in the industry.

Now with enhanced details to make this a staple in your collection.

And a fresh, bright twist to stand out from the crowd.
Welcome to our Pro Classic range.
SHOP NOW
>>
More Stories

Social media can help you find people who share the same passion and connect with them. You can build these connections all over the world through our virtual playgrounds, but there are many cases where you can expand those horizons and really meet up in person.
Sydney Artist's Mulga loves to create funky and colorful animals, bringing joy to everyone passing by his art. Inspired by his coastal lifestyle, he brings a bright twist to some of the coolest specimens in the animal kingdom.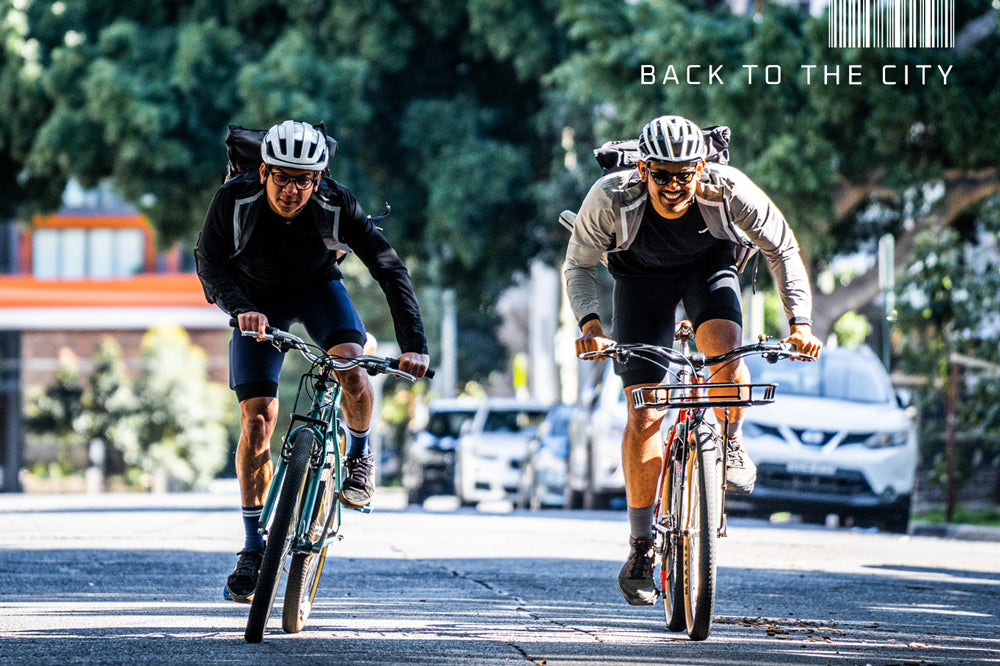 To celebrate the end of lockdown as people slowly head back to the city in Australia, Soomom wants to highlight an under-appreciated segment of the cycling fraternity: The Courier.