Cycling from Sydney to Melbourne - Gear check

Words & Video: Charlie Coquillard | Rider: Peter Franc

Last Wednesday, Peter explained why, how, and when he would make it to Melbourne. This week, he is back with a video taking you through his entire setup, from nutrition to tire choice and the clothes he is bringing. Discover what has made the cut and will be fitting into his 3.2kg saddlebag.

Nutrition: Peter is only taking two types of food. Cliff bars if he can't find a decent parmigiana at the pub nearby and to allow him to finish his ride, and gels for the challenging climbs and moments of desperations.

Tools: Only the essentials, three tubes, one multitool, a pump, one gas canister, and some tire levers.

Clothes: The pro bib shorts and the essential jerseys are the most comfortable combo we have. Made out of Italian fabric and Chamois pad, tested during multiple days ride and praised by all of our customers, it was an obvious choice. Peter is also trialing some of our prototypes, and you'll know more in the days to come.

Watch the video to check out Peter's complete setup, including the bike he'll run for the adventure.

You will be able to Follow Peter's journey daily from the 1st to the 7th of April on our blog or Instagram.
More Stories

Social media can help you find people who share the same passion and connect with them. You can build these connections all over the world through our virtual playgrounds, but there are many cases where you can expand those horizons and really meet up in person.
Sydney Artist's Mulga loves to create funky and colorful animals, bringing joy to everyone passing by his art. Inspired by his coastal lifestyle, he brings a bright twist to some of the coolest specimens in the animal kingdom.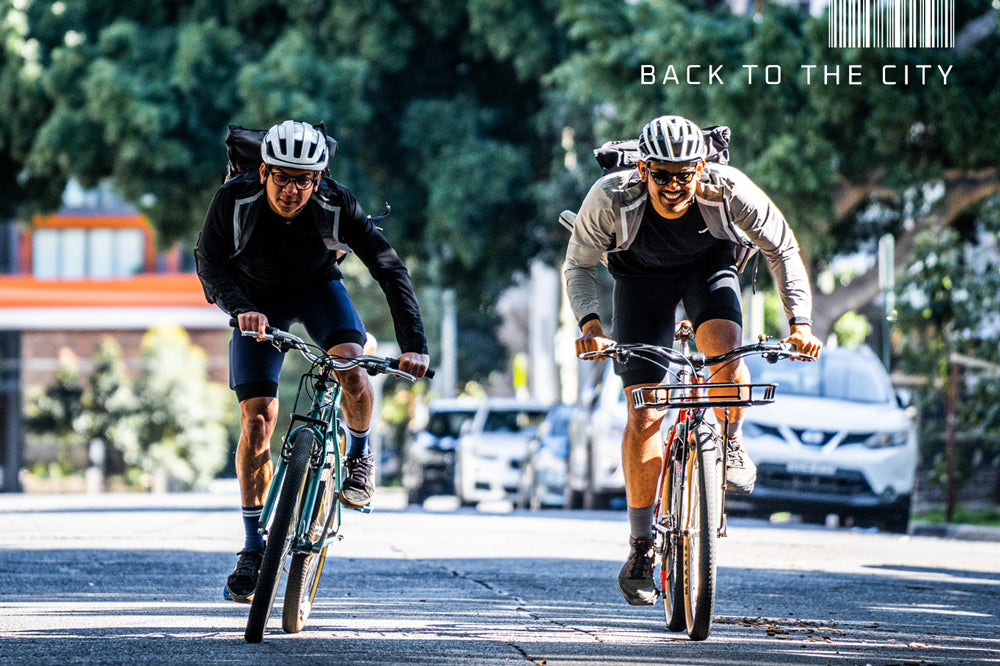 To celebrate the end of lockdown as people slowly head back to the city in Australia, Soomom wants to highlight an under-appreciated segment of the cycling fraternity: The Courier.