8 Must Ride Cyclng routes in melbourne & Surrounding regions
Words: Scott Macallister & Charlie Coquillard / Pictures: Charlie Coquillard

Introduction
Looking for a reason to go cycling interstate?

Melbourne is one of Australia's premier cycling destinations.

A dizzying mix of eclectic city life and cafe culture nestled Australia's Southern coast line.

You've got every option you could want to explore the region on your bike, bayside vistas, inner city parklands and surrounded by weekend escapes.

We explore some of the most popular, scenic and challenging road cycling routes in Melbourne and the surrounding regions.
1 | down to Beach road
Wanting to explore Melbourne scenery on two wheels?

Beach Road is the place to start.

A smooth and flat road that hugs Melbourne's Port Phillip Bay this is a ride for all levels, fast and cruising.

You won't be short of places to stop and enjoy some of Melbourne's famous coffee culture at the many cafes along the way.

Spend a short day on the saddle and see the iconic coast line.

You can check out the full cycling route here.
2 | CBD to Yarra Boulevard
Melbourne has many cycleways, bike paths and bicycle friendly routes within the city.

It's something local cyclists make the most of and one of the most popular routes takes in Yarra Boulevard.

With little traffic Yarra Boulevard is a perfect hit out for any time of day, mid week or weekend.

Those looking to push the pain barrier can even take the Yarra Street challenge that reaches a 17% gradient.

Surrounded by Parklands you'll forget you're just a short ride from Melbourne's CBD as you lap the route at a fast or cruising pace.

You can check out the full cycling route here.
A dizzying mix of eclectic city life and cafe culture nestled Australia's Southern coast line.
3 | St Kilda to Portsea Return
A long cruise South of Melbourne the Portseas Return is an incredibly scenic cycling route.

185 km's of amazing coastline riding taking in rolling climbs and Want an extra challenge?

Throw is a quick dash up Arthur's Seat, a climb made famous by the Herald Sun Tour.

Taking in the Bayside suburbs of Brighton and surrounds you'll soon find yourself soaking in the hills around Mt Martha Esplanade.

Soak in the small town charm of Portsea and Sorrento with a caffeine hit to get you back to Melbourne.

A truly spectacular ride and a jewel in the crown of Melbourne cycling.

You can check out the full cycling route here.
4 | Dandenong Ranges: 1/20 & The Wall
Wanting more of a challenge?

This ride covers two of the most frequented climbs in the Dandenong Ranges just outside Melbourne.

Follow the turning and twisting roads up the popular 1 in 20 climb, a route Melbourne cyclists use as a PB setting course.

You'll have time to rest and grab a bite to eat before heading along the road towards The Wall.

At an average of 10% in parts you can see why they call it The Wall.

This is a real test for cyclists, but with the Dandenongs signature beauty surrounding you, tall trees and wildflowers, you'll have plenty to take your mind off the effort.

You can check out the full cycling route here.
5 | Yarra Valley & Yarra Glen
Looking for a scenic day trip?

You can't go past a cycling adventure out to the famous Yarra Valley.

This area is one of Australia' most famous wine regions and especially suited to being explored on a bike.

Whether you challenge yourself by riding from Melbourne, or bring your bike along to explore the area by car, there's something for everyone.

Riding from Melbourne is a challenging, but rewarding, series of short climbs.

And what more reward do you need than some of Australia's finest food and wine.

You can check out the full cycling route here.
6 | Kinglake Weekender
This small town outside Melbourne has become a staple for city cyclists eager to challenge themselves.

Melbournians take weekends to the region to explore the area on their bikes and particularly to push themselves on the 7km Kinglake cycling segment.

Riders are attracted by the smooth and steady climb that allows riders to power up to the pinnacle and test their legs at friendlier inclines.

Kinglake offers a diverse range of riding options, and stunning scenery as well.

You can check out the full cycling route here.
7 | Hotham Hero
King of the Mountain need only apply for this cycling route up Victoria's Mount Hotham, a popular ski resort.

While the area is jam packed over Winter it's almost empty in Summer and an ideal place for climbers to dive into the Victorian Alps.

This is known as one of Australia's toughest climbs and cyclists will be tested to the limit.

You'll be rewarded with epic scenery and an adventure you won't forget.

You can check out the full cycling route here.
8 | Great Ocean Road
If you're thinking of tackling the Great Ocean Road on your bike you should definitely consider this route.

Amy's Gran Fondo, possibly the most popular gran fondo in Australia, is held on this route in September each year.

You'll see the beauty of the Great Ocean Road, while also encountering many climbs, bushland and the roaring ocean.

The area gets busy with motorists most times of the year, so be careful and consider riding early in the morning to miss the crowds.

You can check out the full cycling route here.
Conclusion
Whatever you're after, inner city neighbourhoods, hipster cafes, amazing ocean vistas or unique, pristine wilderness you can find it along these cycle routes in Melbourne.

While Melbourne is in lockdown this month, it's a great time to start planning your visit when the situation changes.

Checkout our favourite Australian cycling routes for the best rides in cities around Australia here.

Follow us on Instagram for more great cycling content, and sign up to our newsletter.
More Stories

Social media can help you find people who share the same passion and connect with them. You can build these connections all over the world through our virtual playgrounds, but there are many cases where you can expand those horizons and really meet up in person.
Sydney Artist's Mulga loves to create funky and colorful animals, bringing joy to everyone passing by his art. Inspired by his coastal lifestyle, he brings a bright twist to some of the coolest specimens in the animal kingdom.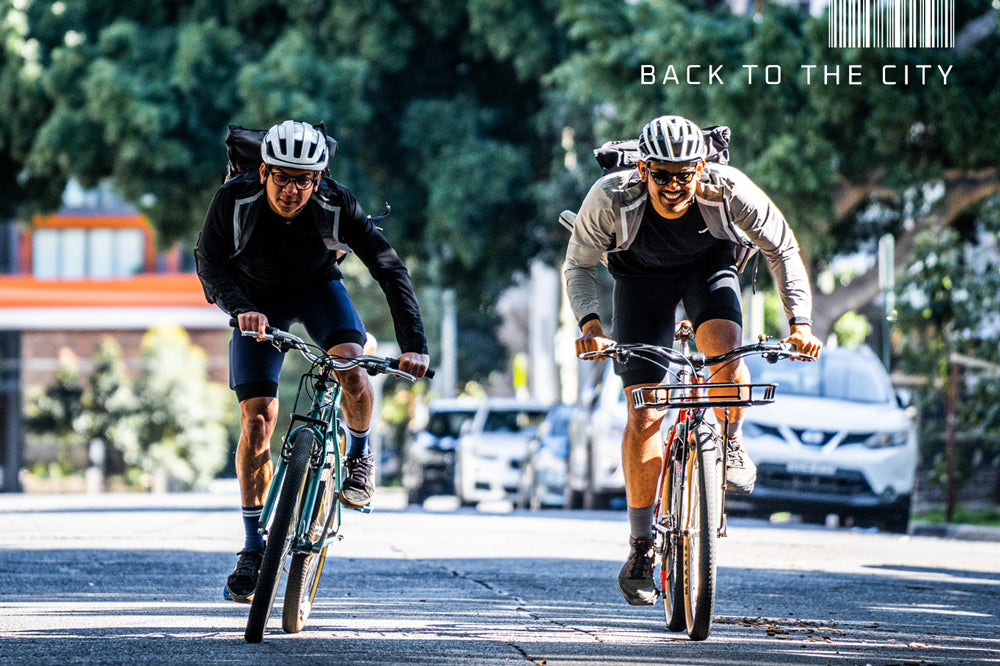 To celebrate the end of lockdown as people slowly head back to the city in Australia, Soomom wants to highlight an under-appreciated segment of the cycling fraternity: The Courier.